Selling Your Car Online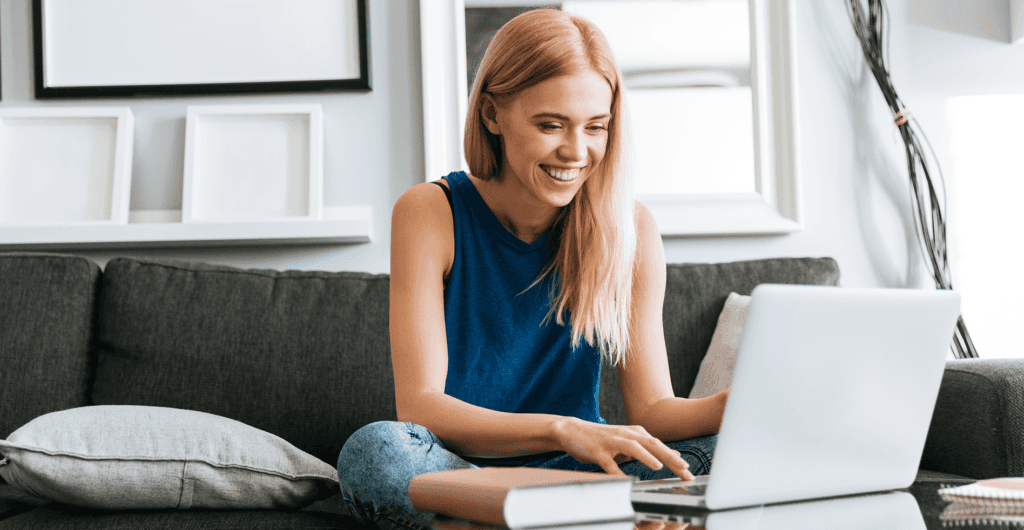 The options for selling your vehicle have changed a lot in the last few years. While the two most common options used to be selling your car to a dealership as a trade-in when buying a new one or selling privately, there are a few additional car selling options that are convenient and often have better financial outcomes. We've broken down the different options to help you understand the pros and cons of each and help you decide which is best for you.
Trading your vehicle in with a dealer
Pros
If you're purchasing a new vehicle or used vehicle from a dealership, trading in your old car is simple. The dealer assesses the vehicle's condition and pulls a vehicle history report while you're at the dealership and gives you a value. They also manage the transfer of the vehicle title.
One benefit to trading your car in with a dealer is that the HST for the trade value is deducted from the price you pay for the new one.
*TIP
Not every dealer will include this tax advantage in your final price so look at the bill of sale and if it's not present, make sure you ask for it to be included.
Cons
Not every dealer wants every trade-in for their lot so they often give you a low-ball offer. For example, a Honda dealer will have different customers than a Ford dealer and therefore likely won't want to keep a bunch of Ford pickups in stock. So if you're trading a car that's from a different brand for them or not fit for their customers, it's much less desirable and will fetch less money.
For reasons like these, the trade-in value is one of the most common pain-points for people buying a new car or used car from a dealership.
If you're not buying another vehicle or you're purchasing from a private party, you'll need to consider another option.
Selling your car privately
Pros
Selling your car privately on a website like autoTrader.ca or Facebook Marketplace really has one potentially significant pro but a fair number of cons. The pro is that you set the car's value and if you're patient, you can often get decent money for it.
*TIP
You should set your expectations properly before listings. Looks for similar units on those websites and use tools like Kelly Blue to understand wholesale values. You should look at both privately listed units as well as dealer listings as the dealers tend to have a better idea of actual market values for those cars. Your car's condition also plays a big part in the value to try to find units that look comparable when doing your research.
Cons
The effort to sell a vehicle privately is considerable. Several potential buyers will likely contact you so be prepared for the emails and phone calls. You'll also need to deal with people coming to your house and wanting to test drive your vehicle. It can be a bit of a scheduling nightmare so hopefully you're able to sell it quickly. And beware, many will provide you a price but it's not a real offer. Once they show up, you'll often get into a negotiation for a much lower price.
It's important to know that a vehicle requires a safety certification to transfer the car title / vehicle ownership and license the car to be driven. If you don't have a licensed mechanic inspect the car and declare it safe to drive, the buyer can't drive the car home from your house. Also, safety certifications are only valid for 36 days from the date it's completed.
Once you find a buyer for your vehicle, you'll need to work out a method of payment. Certified or cashier's cheques can can almost always be trusted but fraud is possible so try calling a bank to ensure it's validity. That said, they're not required to give you this information and may not. A safer bet is using an escrow service with a reputable company.
*TIP
Remember to remove your old license plates to ensure that the new owner doesn't put any parking or traffic tickets on your record while driving the car home.
Selling your car directly to an online buying company
Pros
In recent years, online buyers like CarDoor.ca have provided a safe, fast and hassle-free option for people looking to sell. These companies are legally licensed dealers and will take the pain out of selling. You can get a value for your vehicle without ever leaving your home and they'll come pick it up in as little as a day.
In the case of CarDoor, we have a network of hundreds of buyers for every year, brand and condition of car. As a result, we usually get much better money than what a dealer would often what you'd get selling privately but without the hassle.
We can buy cars without a safety certification because we pick your vehicle up with our truck. Best of all, we transfer the funds directly to your account or present a legitimate cashier's cheque upon arrival at the price quoted. It really couldn't be simpler.
Cons
These services need to make money and used car values vary for a number of reasons. You may not get a great value from every company so make sure you contact a few different services to see what they'll offer. And it might seem odd for the folks at CarDoor to be suggesting you check out the competition, but that's how confident we are in our car values and service.
More information
If you want any additional info about selling your car online, feel free to contact the staff at CarDoor and we'll walk you through the process.